Presenting sponsor....

---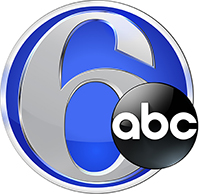 Live Coverage starts at 12noon !
Philadelphia Veterans Parade 
November 6th, 2016 - Rain or Shine ! With less than 3 weeks to go before the parade, we are working diligently to finalize all the details !  The parade starts at noon at 16th & JFK, with the first units passing the review stand at 6th and Market Streets about 12:30 p.m. 
This year's Veterans parade is expanding the program by hosting a Veterans Festival which run from 12:30pm - 4:30pm at 5th & Market Streets. There will be live entertainment, food and beverages, family fun, including a Rock Climbing Wall, Facepainting, as well as a variety of Veterans Service Organizations to visit. Click here to view details about the Festival. 
You can find a full listing of participants by clicking here. More information about the parade will be posted here as finalized.