El Guaco Loco- Tacos, burritos, nachos and more!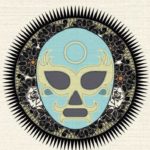 Be sure to check out El Guaco Loco Food Truck at the 3rd Annual Philadelphia Veterans Parade & Festival on November 5th, 2017 !
You can't tell the story of El Guaco Loco without telling the story of their sister restaurant first! The de Luna family migrated to Philadelphia from Houston TX in 2003 with dreams of one day opening a Mexican restaurant. Beatriz de Luna's family had been in the mole business for over 50 years in Jilotepec, Mexico and it was her dream to introduce her family's mole to the US. In 2006 the de Luna family purchased a building in South West Philly where their future restaurant, Guacamole Mex Grill, would be established. After a few years of planning and saving the luchador taco truck was born.